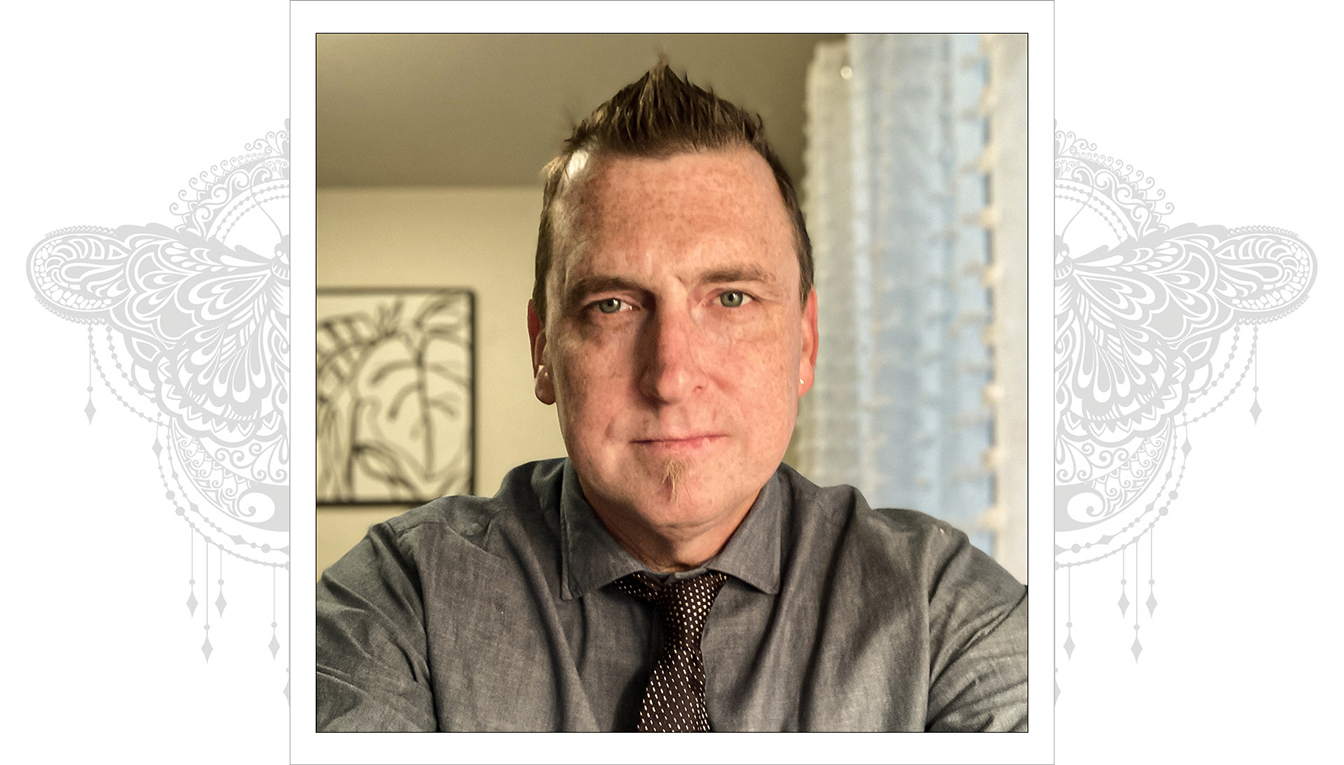 I am a Licensed Clinical Psychologist in San Francisco, and have been working in direct service mental health since 1993.  I have a part time private practice through Telehealth means, so can see clients who reside anywhere in California. If you are interested in discussing the possibility of us working together, please contact me to make an appointment. I do not see clients in an office for my private practice and am usually available for appointments only on Mondays and Fridays. The rest of the week I work as a Child Psychologist and Program Supervisor in a San Francisco clinic, where I have been for 12+ years.
My approach to helping clients heal and make desired changes can best be described as integral.  That means pulling from theory and techniques from psychodynamic emotional development, cognitive insights into the role of thought, identity and self concept, and humanistic and transpersonal perspectives on human potential.  I have extensive experience working with trauma and it's short and long term effects on the person.  This includes kids and adolescents, as well as adults.
The connection with a therapist is the best indicator of therapy feeling helpful.  If it feels like a good fit, our work can likely be productive in dealing with depression, stress and anxiety, no judgement substance abuse support, life change motivation hindrances, counter productive habits, parenting challenges and behavior change strategies with kids, relational problems and issues related to life role/life transition periods.  I have received training in Trauma Focused Cognitive Behavioral Therapy, and have a deep understanding of Buddhist Psychology and integrating spiritual perspectives and psychedelic experiences into one's life work, as relevant.  I am also comfortable supporting those who self identify and/or come from the counter cultural world of Burners, non-traditional relationships, and related community subsets.
I am happy to work with you on short term solution focused goals, or longer term deeper work as it suits where you are in life at the moment. I have worked with a wide range of clients, and though I am Caucasian, I consider myself an ally to persons of color, always seek to understand my privilege, appreciate that racial humility is a very long learning curve,  and have extensive experience with diverse populations.  My goal is to be helpful to you, and you can count on both direct feedback and/or just steady support to find your own way based on the situation.  Consider me 'in your corner' during our work together and a non-judgemental sounding board.  I want to help you live your vision and mission if you know what it is, or discover it if you don't. I also have support to offer in the current times of political and social upheaval, climate anxiety, and related topics to the outside world that may be affecting you.
If this sounds aligned with what you are looking for, please contact me for a free consultation to discuss moving forward.  Life can be better than it is now, your relationship with yourself and others can improve, and I would love to be one of the resources supporting your growth and development.
SPECIALTIES
Trauma and its effects
Stress, Anxiety
Despondent, difficult and pissed off adolescents
Couple's work and relationship issues and communication, especially for men in hetero partnerships looking for the balance of being conscious in relationship, attuned to your woman, but without losing your masculine core
Family conflicts, estrangement
Depression
Coping with life changes, role confusion, finding or reconnecting with your personal mission
Family and parenting issues with Kids and Adolescents, including in or from the the foster care system
I also have experience in working with people who may have an unhealthy relationship at times with Substance use + LGBT, Grief, Intimacy-related challenges, Parenting issues, Anger management, Self esteem, Career difficulties, Compassion fatigue, Political angst, Spiritual concerns and development, Psychedelic experience integration.
TESTIMONIALS
A.D. – Oakland:
"Dr. Grandi, Adam, has always been someone I've found myself going to for insight and wisdom. Nearly every time I leave after talking with him, I always feel calmer and am a little shocked at myself for how much I shared. He's just so easy to talk to because he compassionately listens, and I never feel judged. I feel a deep sense of security knowing I can call him in a crisis and he will help me through it. Highly recommended."
P.T. – San Francisco:
"He really helped me work out how past relationships effect my current one.  I found the lessons learned invaluable."
G.P. – San Francisco:
"Dr. Grandi has been great so far. I really appreciate the help I have received and look forward to continuing the healing process with his help."
G.J. – Danville:
"Extremely helpful. He always pushed me to continue doing better."
P.B. – San Francisco:
"Great human beings make great psychologists.  I was a bit skeptical about spending so much mullah on psychology services for my son, but in the end it's well worth it, thank you Adam."
M.R. 

– San Francisco:
"Dr. Adam Grandi has been very helpful in helping to navigate some life issues."
Y.T. – Los Angeles:
"This is just an initial impression but I want to say that I have really appreciated how flexible Dr. Grandi has been. I'm just beginning talking to him but so far I think that we will be able to work together on some of the issues I've laid out and I'm feeling optimistic about that."
B.F – Orange County:
"I give him a well deserved 10/10.  Great help."
E.S. – Napa:
"My husband & I have known Adam since 2003. While we haven't had any 1-on-1 clinical therapy sessions through Adam's practice, we have had the privilege of working closely with him over all these years, and I can say that he's had a profound impact on our life, together & individually, and we've benefited tremendously through situated learning & co-creating events with Adam at the helm. He's also made a very significant impact within the community we share.Adam's mission & tireless leadership through the counter culture world (the Bay Area dance music/artist scene & Burning Man) over the years has helped create outlets for social connection/networking/change, fostering a beautiful artist community — one that's inspired and given many lives more meaning & purpose.
If you're looking for a good-natured, patient, well spoken, well-informed, experienced, open-minded, modern-day listener & therapist… I warmly recommend Adam."
EDUCATION
California Institute of Integral Studies, San Francisco, CA
Psy.D. – Clinical Psychology – APA Accredited Doctoral Program
Degree Conferred, October 2003
University of California, Santa Cruz, CA
Bachelor of Arts – Psychology
Additional Focus on Religious Studies
Degree Conferred, June 1993